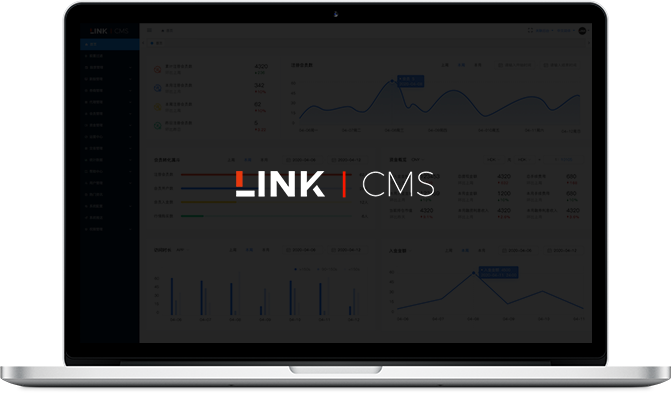 Many talents, many abilities, simple management.
Want to do data analysis?
Want to know user behavior?
Want to do marketing?
Want to improve the efficiency of operation management?
It's nothing!
LinkCMS centralized management system,
What are you waiting for to improve operational efficiency?
Efficiency
All kinds of efficient management methods are ready.
LinkCMS is a professional management tool for managers of securities companies and an ideal choice for non-technical personnel; Modular background and centralized management make operation and maintenance easy; Easy to learn, achieve system background configuration management achievement in a short time. In a word, such a centralized management system has created our efficient management mode.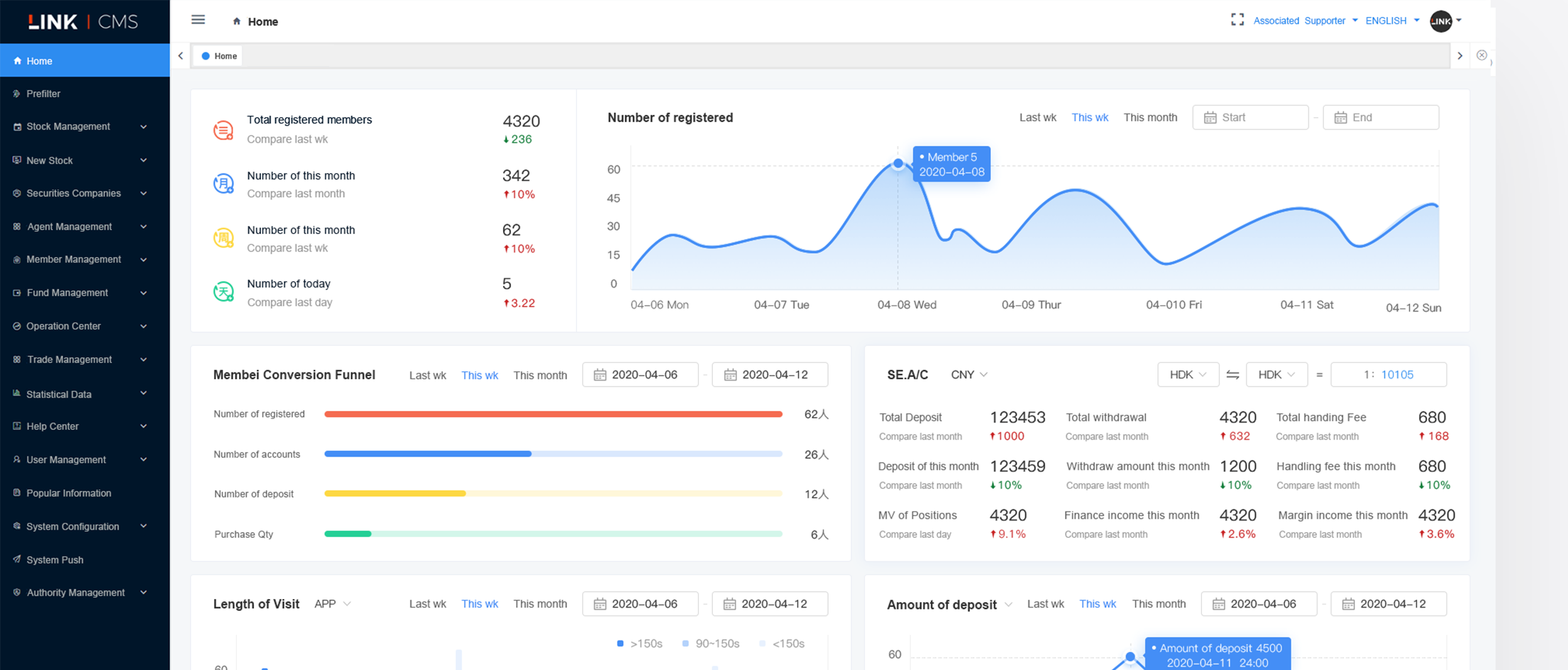 Flexible
This. That. Whatever!
LinkCMS adaptive browsing, flexible expansion, to meet your personalized customization needs, to meet cross terminal operations. A smart centralized management system is in your hands.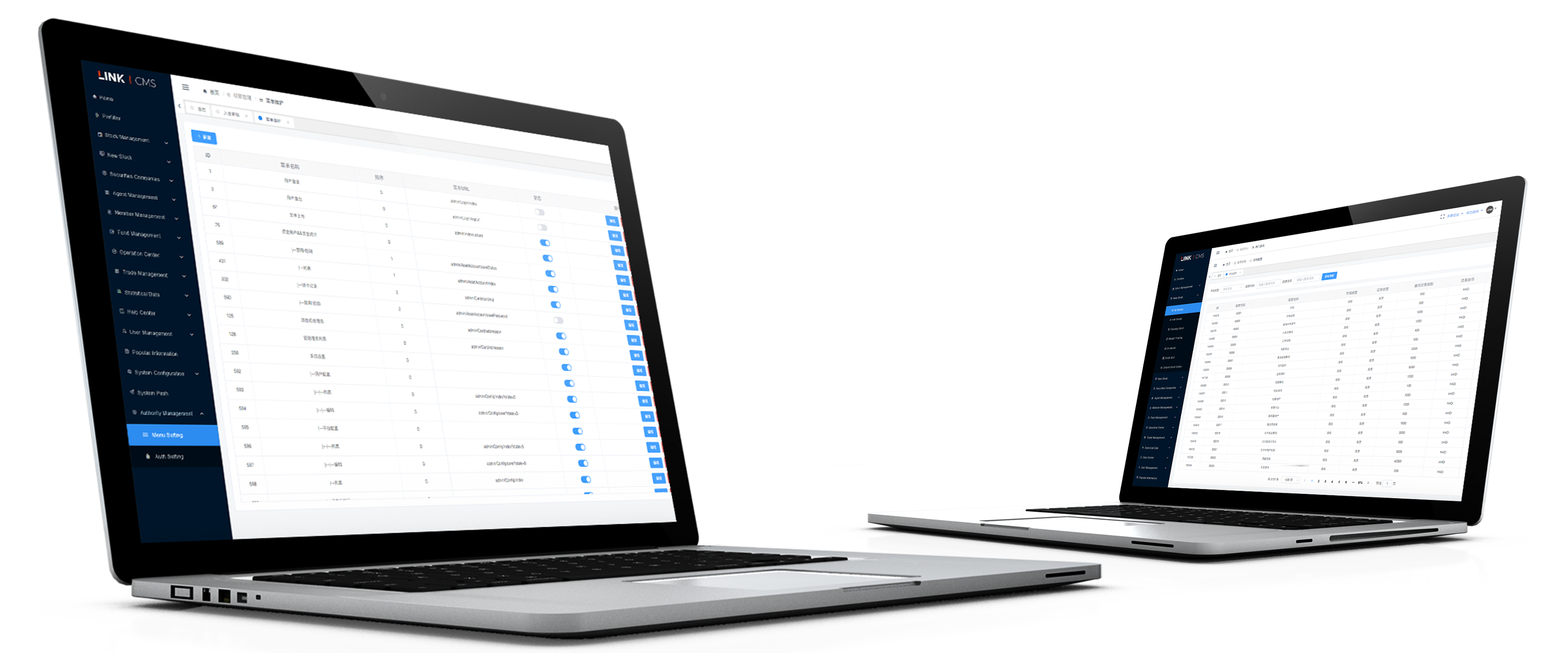 After all, what can linkcms do for you?
Save money, time and effort.
Contact